Encompassing more than 2.2 million acres, the Wind River Indian Reservation is home to the Eastern Shoshone and the Northern Arapaho Tribes, and is one of the largest reservations in the country.
Activities
University of Wyoming Extension offers programs in 4-H and youth development, agriculture, horticulture, nutrition, food safety, natural resources, ecosystems, and community development education. It serves 23 counties and the Wind River Indian Reservation.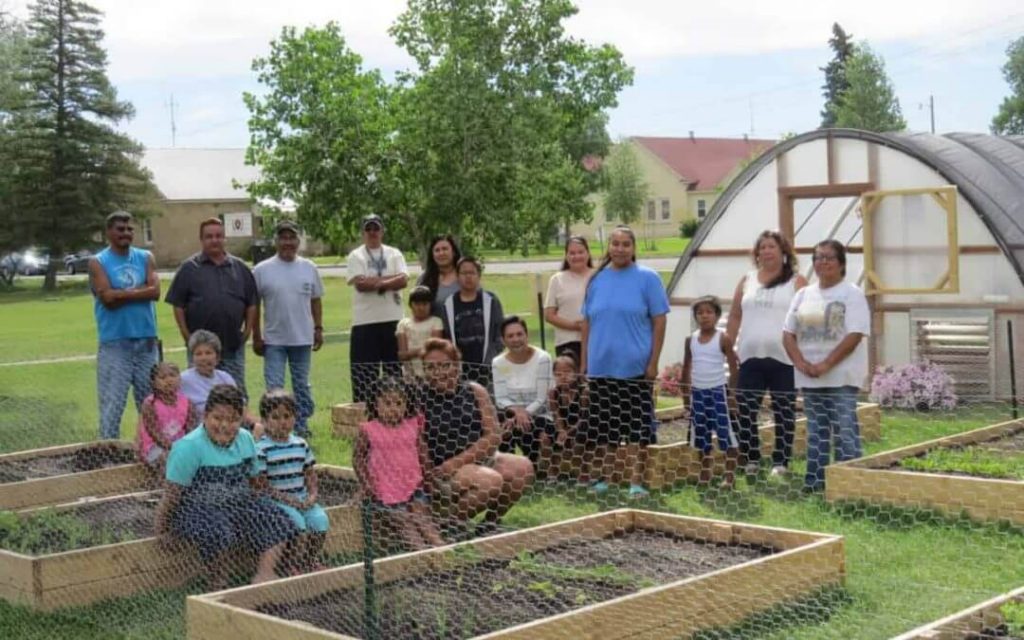 Highlights
MEASURING IMPACT
"… it was [Extension's] Cent$ible Nutrition that got me involved in gardening…. that gave me a passion for it because working on the reservation, we live in a food desert and we have to travel quite a ways to get to a grocery store to eat or get healthy foods. It was [Extension's] influence that really helped me and guided me through knowing what questions to ask about the food, about trying to eat healthy."
FRTEP programs have had a major impact on individuals, families and tribal communities. Just how much impact has now been quantified thanks to a research project that used Ripple Effects Mapping (REM) and content analysis. The Indian Land Tenure Foundation (ILFT) engaged in a joint collaboration with an evaluation team and the Western Extension Risk Management Education Center to measure the long-term impacts of the Federally Recognized Tribal Extension Program (FRTEP) serving the Wind River Reservation. Click the link below to read the report.
Project information
Agricultural producers on the Wind River Reservation face a variety of challenges that inhibit their ability to engage in efficient, environmentally and economically sustainable agricultural production, despite abundant natural resources. Having the assistance of Extension agents has given producers enhanced opportunities to learn about available educational, financial and technical support as well as interact with Extension educators to gain more specific assistance and knowledge. For example, a producer might have questions about weed control and the educator can offer advise on herbicide applications, timing and re-spraying.
Cent$ible Nutrition Program
The program offers free cooking and nutrition classes, including hands-on cooking, tips for eating better on a budget, and more. It is open to community members who qualify based on income. The Cent$ible Nutrition Program partnered with the Shoshone 477 Program to develop a garden that could increase access to local produce for its clients. The program also worked with University of Wyoming Extension to establish a hoop house for the garden.
4-H Youth Development Program
Wind River has an active 4-H program that has been involved in a variety of events, including health fairs, carnivals, movie nights and community service activities. There is after-school programming that has included science and technology, fabrics and fashion, cooking, agriculture and career development.
Contact Information
Amanda Hitshew-Small – NR/4H Educator