The University of Minnesota Extension FRTEP program serves three tribal nations: The Leech Lake Band of Ojibwe, White Earth Nation and the Red Lake Band of Chippewa. Each reservation is comprised of nearly one million acres.
Activities
The goal is to increase the use of traditional foods to improve the health and well-being of the communities, with a strong focus on tribal youth and Indian community development. This includes increasing the use, restoration and conservation of original food systems. The Ojibwe were primarily hunter/gatherers, and approximately 70 percent of the traditional diet was derived from the woods and water. Restoring ecosystems to support natural foods is key to re-establishing tribal food systems, along with improving the business and entrepreneurial skills of producers.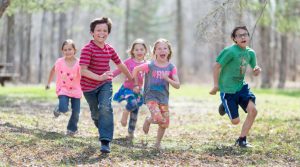 Highlights
Restoring & conserving traditional food systems
Proper management of waste water programs is vital for restoring traditional food systems. Good water quality leads to healthy fish and healthy rice, two important traditional foods. Wild rice is spiritual, making it an integral part of life on the reservation. Bear Island Flinch corn, a food that is incredibly important to the community, is now being grown in the gardens. Tribal members cultivate a 100-acre apple orchard, along with 40-tree orchards in each of 17 communities. 300 blueberry bushes have also been planted and a charter school planted apple trees. Certain fruit varieties, such as pears, are being planted to test how well they will thrive in a warming climate.
Improved water quality
Tribal councils at Leech Lake, White Earth and Red Lake have each signed resolutions in support of improving septic and wastewater systems, a problem that needs to be addressed throughout Indian Country. Leech Lake alone has 13,000 acres of natural wild rice beds and 270 fishable lakes, all of which were threatened by untreated wastewater from 1,200 failing septic systems. Initial work on the septic systems resulted in thousands of gallons of waste water being treated. Testing of drinking water revealed that Red Lake has high levels of arsenic. As a result, 36 homes were connected to a managed and monitored drinking water system. That change that has resulted in significant health improvements for the residents, as well as given them the satisfaction of knowing they are helping to heal the lake.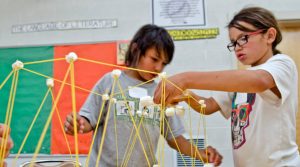 Youth development
Many young people on reservations face tremendous challenges and need alternatives to so many negative influences. Minnesota Extension launched an archery club 10 years ago with the goal of creating a place for young people to learn and have fun. The program has made a difference in the lives of participants, many of whom are now working and doing well. Others have stayed in school.
A 20-year partnership with White Earth Tribal College for hands-on science, technology and math education includes an annual three-week program in June, a science fair, Snow-Snake Festival, after-school programming and berry camps.
Personal finance
Extension educators train professionals on content and teaching of personal finance and they, in turn, train community members. The program is offered at Fond du Lac, Red Lake and Leech Lake.
Nutrition and health
Several other initiatives focus on improving traditional ecological knowledge of food systems.
Cooking Matters offers hands-on, cooking-based nutrition education for people living on a limited budget.
SNAP-Ed programs provide group nutrition education as well as strategies to improve access to nutritious food and physical activity.
Dreams of Wild Health, an Extension partner, aims to recover cultural practices and knowledge; to reclaim traditional knowledge of foods, gardening and indigenous culture; to cultivate healthy eating patterns; and to recover traditional relationships between land, plants and people.
COVID-19 Activities
Purchased organic heritage seeds sufficient to grow vegetables for a family of six. These seed packets were provided to 100 families on the Leech Lake, Red Lake and White Earth reservations.
Provided online and telephone technical assistance to gardeners.
Secured fruiting trees and shrubs for families on Leech Lake, Red Lake and White Earth.
Provided online and telephone technical assistance for growers of fruiting trees and shrubs.
Offered Zoom workshops series Cultivating powerful participation: Food justice facilitation
Recorded videos of maple sugar harvest activities for area schools to use in online learning
Contact Information
Shirley Nordrum – Extension Educator
218-335-7436 or 218-368-1114